Best affordable flats for sale in Hyderabad.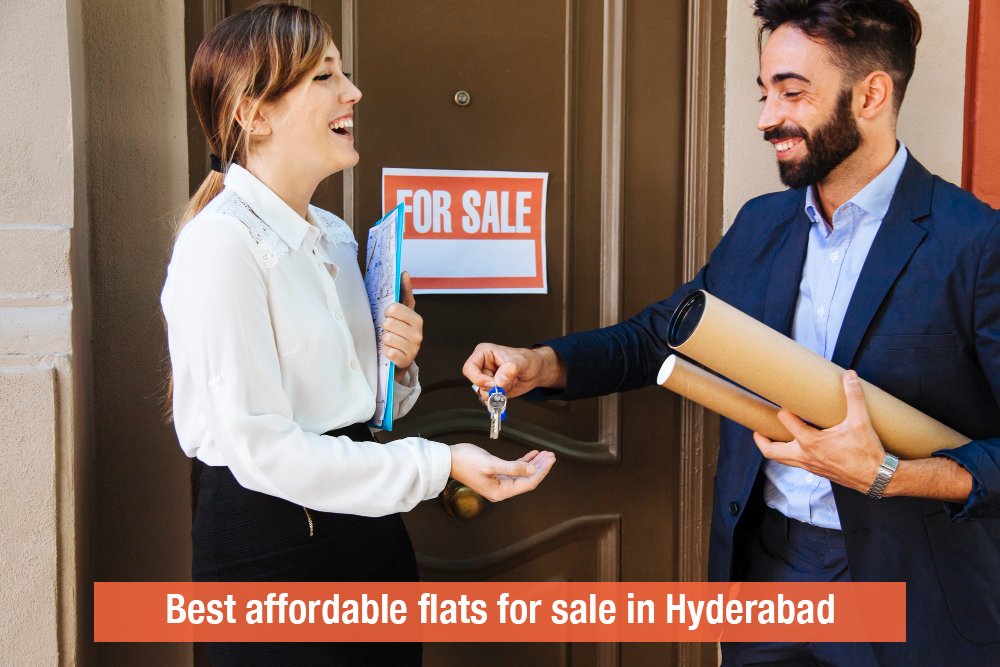 Discover the best affordable flats for sale in Hyderabad at Kalpavriksha, Sreekalpa, and The World of Joy. These projects offer modern designs, amenities, and a harmonious living experience. Find your desired home without stretching your budget.
Table of Contents
Discover Your Desired Home at Kalpavriksha: The Best Affordable Flats for Sale in Hyderabad
Searching for the Best Affordable Flats for Sale in Hyderabad that combine affordability, quality, and convenience? Look no further than Kalpavriksha, a prestigious residential project located in the serene neighborhood of Bahadurpally, near Kompally.
Offering an exquisite collection of flats at an attractive starting price of 55 lakhs, Kalpavriksha is the perfect choice for those seeking their Desired Home within a reasonable budget.
At Kalpavriksha, we understand the importance of finding a home that fulfills all your requirements without compromising your budget.
With our affordable flats, you can enjoy a comfortable lifestyle without straining your finances. Whether you are a young professional, a growing family, or a savvy investor, our projects have the ideal home for you.
One of the key factors that sets Kalpavriksha apart from other residential projects is its prime location. Situated in Bahadurpally, the project enjoys excellent connectivity to various key areas of Hyderabad.
Kompally, a popular residential and commercial hub, is close by, ensuring easy access to schools, hospitals, shopping centers, and entertainment options. The project also offers convenient connectivity to major road networks, making commuting easy.
Kalpavriksha boasts a range of thoughtfully designed flats that cater to different lifestyle preferences. From cozy 2BHK apartments to spacious 3 BHK units, you can choose the home that suits your needs and preferences.
Each flat is meticulously crafted with modern aesthetics, high-quality materials, and smart space utilization to create an inviting and comfortable living space.
Residents of Kalpavriksha can also indulge in a host of world-class amenities that enhance the overall living experience.
Enjoy the refreshing swimming pool on hot summer days or stay fit and active in the well-equipped gymnasium. Take a leisurely stroll through the beautifully landscaped gardens or spend quality time with family and friends in the community clubhouse.
The project also features 24/7 security, ample parking spaces, and a dedicated management team to ensure a safe and hassle-free living environment.
With its affordable price range and exceptional features, Kalpavriksha is not just a residential project; it is a gateway to your dream lifestyle. Whether you are a first-time homebuyer or an experienced investor, these flats present an excellent opportunity to own a quality home in Hyderabad.
Don't miss out on this chance to secure your Desired Home at Kalpavriksha. Contact our sales team today to learn more about the project, schedule a site visit, and explore the various financing options available.
Experience the joy of living in a well-designed, affordable home that perfectly fits your budget and aspirations. Welcome to Kalpavriksha, your path to a brighter future in Hyderabad.
The project is designed to offer a luxurious and comfortable lifestyle to its residents. The project comprises 2,2.5 & 3 BHK flats available for sale starting at 55 lakhs.

✅2, 2.5, 3 BHK Flats
✅Starting from ₹55 Lakhs
✅PMS by TATA PROJECTS.
✅1576 Homes = 1576 Trees
✅HMDA & RERA Approved

Amenities:
2 Clubhouses
Podiums for every tower.
Discover the Majestic Flats in World Of Joy: A Serene Haven with Ameenpur Lake and Central Park Views
Welcome to World Of Joy, an extraordinary residential project nestled in the heart of Ameenpur. It offers you breathtaking views of the magnificent Ameenpur Lake spread across 100 acres. Best Affordable Flats for Sale in Hyderabad
Prepare to be captivated by the stunning surroundings and indulge in nature's serenity. With unexpected pricing, this project truly shines as the World Of Joy.
Strategically located opposite Ameenpur Lake, World Of Joy boasts a sprawling 12.1-acre project that will leave you in awe.
The project comprises five towers, each soaring 42 floors high, offering a magnificent view from every vantage point. Embrace the tranquility of the 3.5-acre central park, providing a lush green oasis in the heart of the bustling city.
The exclusive 3 BHK flats at World Of Joy are designed to perfection, with options of 1333 and 1839 square feet of built-up area.
Every inch of these living spaces exudes elegance and sophistication, providing you with ultimate comfort and luxury. Starting from just ₹6499 per square foot, this project offers an unbeatable size-to-price ratio, making it a fantastic investment opportunity.
One of the standout features of World Of Joy is the no pre-EMI offer for three years. This allows you to plan your finances without immediate burden, ensuring a stress-free home buying experience.
Additionally, the project boasts an impressive 1 lakh square feet clubhouse, offering a wide range of recreational and leisure facilities for residents to enjoy.
Prepare to be amazed by the interconnected sky bridge on the rooftop, providing a mesmerizing panoramic view of the surroundings.
Take leisurely strolls along the elevated walkways and enjoy seamless connectivity throughout the project. The podium amenities are thoughtfully designed to cater to your every need, creating an environment that promotes a healthy and active lifestyle.
World Of Joy is currently under construction and will be completed in 2026. The possession of these majestic flats will mark the beginning of an exciting chapter in luxurious living.
However, it's imperative to note that the above prices are applicable to only 100 flats, making this a limited-period offer. Act now to secure your Desired Home in this exquisite community.
Don't miss out on this opportunity to own a piece of the World Of Joy. Contact our sales team today to learn more about the project, schedule a site visit, and explore the various financing options available.
Prepare to embrace a lifestyle of opulence, surrounded by the breathtaking beauty of Ameenpur Lake and the tranquility of the central park. Welcome to the World Of Joy, where luxury meets nature.
"World Of Joy – (AMEENPUR)"
Location: Opposite AMEENPUR LAKE
✅ Total 12.1 acres Project
✅ Total 5 Towers with 42 floors.
✅ 3.5 Acres of land with Central Park
✅ Exclusive 3 BHK flats of 1333 & 1839 sq. ft.
✅ Starting from ₹6499 per SFT
✅ No pre-EMI for 3 years
✅ 1 Lac sq ft ClubHouse
✅ An interconnected sky bridge at Rooftop
✅ Elevated walkways & podium amenities
Introducing Sreekalpa Luxor: Your Luxurious Desired Home near Pragathi Nagar, Starting from 67 Lakhs
Searching for affordable flats for sale in Hyderabad that are conveniently located near Pragathi Nagar while nestled in serene surroundings? Look no further! Sreekalpa Luxor is here to fulfill your desires with its exquisite residential project that offers a seamless blend of luxury, comfort, and convenience.
Located near Pragathi Nagar, Sreekalpa Luxor is a premium residential complex that promises opulence and tranquility. With its meticulously designed apartments and world-class amenities, Luxor is set to redefine modern living.
One of the standout features of Sreekalpa Luxor is its affordability, with prices starting from 67 lakhs. This makes it an excellent investment opportunity for individuals and families seeking a high-quality living experience without compromising on their budget.
Let's look at what Sreekalpa Luxor has to offer.
1. Apartments with a thoughtful design:
Luxor apartments have been crafted with meticulous attention to detail, offering an ideal blend of aesthetics and functionality. Spacious interiors maximize natural light and ventilation, creating a refreshing and rejuvenating ambiance for residents.
2. World-Class Amenities:
Luxor boasts world-class amenities that cater to family members' needs and desires. From a fully-equipped fitness center and swimming pool to landscaped gardens and a children's play area, every aspect of Luxor has been designed to enhance your lifestyle and well-being.
3. Prime location:
Situated near Pragathi Nagar, Luxor offers excellent connectivity to major commercial hubs, educational institutions, healthcare facilities, and entertainment zones. You can enjoy the benefits of both worlds with a serene living environment and easy access to all modern urban conveniences.
4. Safety and security:
Your safety and peace of mind are of importance at Sreekalpa Luxor. The project features robust security systems, including 24/7 surveillance, controlled access points, and trained security personnel. This ensures a secure living environment for you and your loved ones.
5. Unmatched quality:
Sreekalpa Luxor is built with uncompromising quality and adheres to the highest construction standards. The project incorporates the finest materials and finishes, ensuring that your home looks stunning but also stands the test of time.
With Sreekalpa Luxor, you can finally embrace the luxurious lifestyle you've always dreamed of, without stretching your budget. Immerse yourself in a world of comfort, elegance, and convenience, and experience luxury living.
Don't miss the opportunity to join this prestigious residential community. Visit Sreekalpa Luxor today and embark on a journey towards your Desired Home. Starting at 67 lakhs, this is an investment that will provide you with a lifetime of happiness and contentment.
Disclaimer: The prices and features mentioned in this content are subject to change. Please contact the developer or visit the project site for the latest information.
FAQ's
Q1. Which area is best to buy a flat in Hyderabad?
A. When buying a flat in Hyderabad, areas like Gachibowli, Madhapur, Kompally, and Pragathi Nagar are popular choices due to their excellent infrastructure, amenities, and connectivity.
Q2. Is it a good time to buy a flat in Hyderabad now?
A. Yes, it's a good time to buy a flat in Hyderabad. The real estate market is favorable, with a range of options and competitive prices.
Q3. Which is the fastest-growing area in Hyderabad?
A. Pragathi Nagar is one of Hyderabad's fastest-growing areas. With its thriving IT industry, world-class infrastructure, and proximity to major business hubs, If you are looking to buy a flat in pragathi nagar i will recommend to buy Sreekalpa flats starting at 67 lakhs.
Q4. Where can I find some of the best affordable flats for sale in Hyderabad?
A.Kalpavriksha (near Kompally starts at 55 lakhs)
Sreekalpa Luxor (Near Pragathi nagar starts at 67 lakhs)
World Of Joy (Located in Ameenpur starting from 85 lakhs)
Q5. What is the minimum price to buy a flat in Hyderabad?
A. Hyderabad's minimum flat price is 55 lakhs. If you want to buy a flat for a minimum price, I recommend Kalpavriksha flats